Bloomberg:
Pumping crude from seabeds thousands of feet below water is turning cheaper as producers streamline operations and prioritize drilling in core wells, according to Wood Mackenzie Ltd. That means oil at $50 a barrel could sustain some of these projects by next year, down from an average break-even price of about $62 in the first quarter and $75 in 2014, the energy consultancy estimates.
https://www.bloomberg.com/news/articles/2017-05-30/trouble-brewing-for-opec-as-once-costly-deep-sea-oil-turns-cheap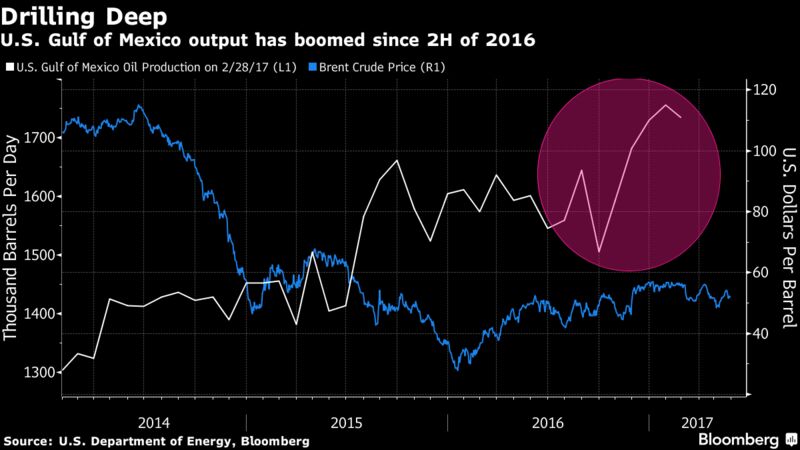 Иными словами, точка безубыточности теперь 50, упала в полтора раза с 2014 года.
Ну и добыча нефти растет, кстати.